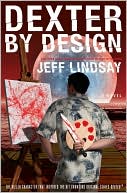 Rating 4/5 Stars
Dexter is in for the challenge of his life when Deb gets stabbed and the person who stabbed her is on the loose. Dexter vows for revenge but things turn out different then they first seemed and there is no going back. Everything gets out of control and Dexter has to sink or swim and he's swimming for his life.

I think that Dexter on Showtime has ruined me for these books. Excellent story, but I can't separate the two characters from each other and I keep finding flaws in the books character that I'd never see in the Showtime character and it disappoints me. In the earlier books I could separate them, but in this one I just couldn't and it didn't live up to my expectations because of it.

Jeff Lindsay is amazing and has a great imagination. If it weren't for the showtime series, I'd have given it 5 stars.

This book fits the following Challenges and Categories:
RYOB Challenge

Thriller and Suspense Reading Challenge

PBT Jan Tag: Other

Monthly Mixer Mele - B in feBruary (by)