I just love getting books in the mail, it's like opening presents on Christmas day. I won a Amazon Gift certificate from Play Book Tag Group on Shelfari and I was happily able to spend it and get some good deals.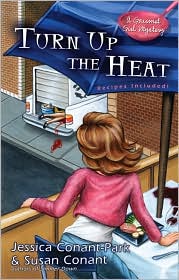 Turn Up the Heat (A Gourmet Girl Mystery) by Susan Conant and Jessica Conant-Park
This is book three of the Gourment Girl Mystery Series. I've only read the first book, but I loved it so much I have already have the 2nd in the TBR pile and couldn't help buy the 3rd. Im excited to continue the series.
Synopsis from bn.com:
Chloe Carter is helping her chef boyfriend with his new restaurant on Boston's posh Newbury Street, when a crabby waitress is found dead in a fish truck. Was this a prank gone awry? Or did somebody want her to sleep with the fishes?
Supernatural: Witch's Canyon by Jeff
Mariotte
I love the Supernatural TV series so when I saw their were books that fit into the series between seasons, I jumped at the chance to read it.
Synopsis from bn.com:
Twenty-two years ago, Sam and Dean Winchester lost their mother to a mysterious and demonic supernatural force. In the years after, their father, John, taught them about the paranormal evil that lives in the dark corners and on the back roads of America...and he taught them how to kill it.
Sam and Dean have set out on a road trip to the Grand Canyon, but this is no vacation for the brothers. On a stretch of deserted ranchland just beyond the canyon's stunning vistas, mysterious murder sprees have occurred every forty years. The area's inhabitants have been few and far between in years past, but a nearby mega-mall is about to celebrate its grand opening—and attract thousands of fresh victims.
The Winchester boys are determined to protect locals and shoppers alike, but they never anticipated they'd be fighting a group of killers this vicious, this vindictive, this . . . dead. A deadly horde of animal spirits and human ghosts has arisen to terrorize this tiny corner of the Arizona desert. If Sam and Dean can't figure out why, the wide-open spaces of the West will once again become a desolate frontier . . . and the witch's canyon will be the brothers' final resting place.
Passion by Lisa Valdez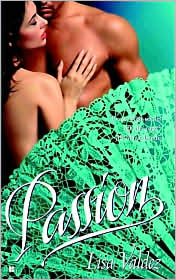 I don't normally go for romance novels but a friend of mine recommended this book highly so I thought I would give it a try. Looks pretty steamy!
Synopsis from bn.com:
Young widow Passion Dare thought she'd never love again. But a handsome earl has been pursuing her- and after a lifetime of propriety, Passion ponders throwing caution to the wind. After several heady encounters, the pair must face blackmail, learn a shocking truth-and choose between duty and desire.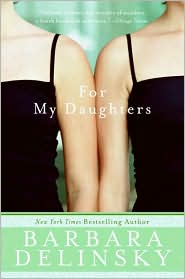 This wouldn't normally be a book I would pick up on my own but one of my yahoo groups is reading it in December for a discussion and my library doesn't carry it, so the gift certificate came at the perfect time.

Synopsis from bn.com:
Caroline, Annette, and Leah St. Clair have spent their lives trying to escape the legacy of their wealthy, social-climbing mother, Virginia. Then, on the eve of her seventieth birthday, Virginia gives something to her daughters after a lifetime of taking...
Can't wait to read these and review them, check back for reviews.