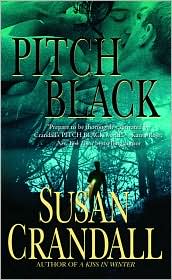 Madison and her adopted son, Ethan, leave Philadelphia for a better life in a small town in Tennessee. Madison finally starts to open up to the town and a certain someone and allows Ethan on a camping trip when a tragic accident happens and all hell breaks lose in this small town. Madison and Ethan being outsiders have a harder time with the locals because of this event and figures get pointed everywhere but where they should.
This was my first Susan Crandall and I enjoyed her writing but I felt that too much was given away too quickly. I also didn't like how the narrator changed throughout the book, I thought it was a little too much flip flopping around.
This book fills the following Categories/Challenges for me:
Booktivity November Special: I thank for...
...
not living in
Pitch Black.
Fall Winter Mystery Challenge: Romantic Mystery
Monthly Mixer Mele Challenge (B in novemBer)